Trustees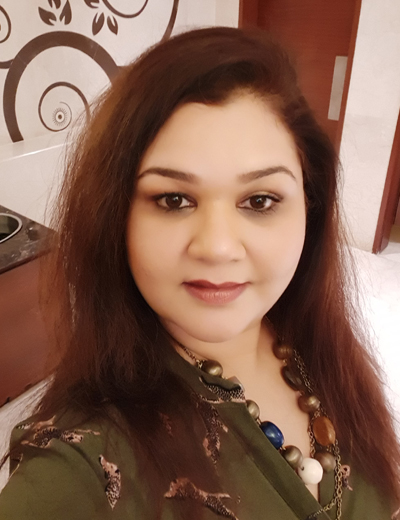 Mrs. Puunam G Kaushik
Founder and Managing Trustee
Mrs. Puunam G Kaushik is the Founder & Managing Trustee of VISHALWIN FOUNDATION & Dy. Managing Director at Meteoric Biopharmaceuticals Pvt. Ltd.
Her professional career was shaped at a very young age of 17 years and she gained experience into the field of Financial & Commodity Derivatives, Chemicals, Agriculture & into Biopharmaceuticals. Business Development & Financial Planning are her core strengths.
20 years of business experience made her widely travel across the world for her work. Her idea was to always devise a plan to "Give Back To Society" and in 2019 she setted up VISHALWIN FOUNDATION.
---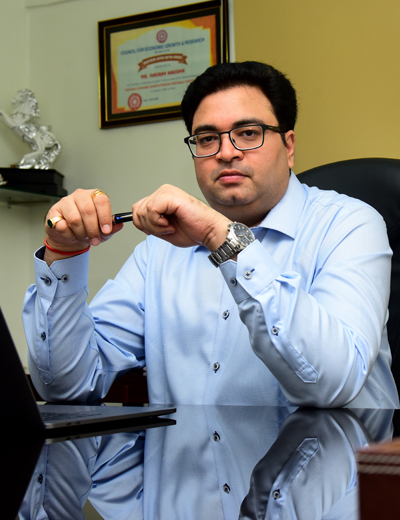 Mr. Gaurav Kaushik
Trustee
MD and CEO , Meteoric Biopharmaceuticals Pvt. Ltd.
Mr. Gaurav Kaushik is a young and dynamic 1 st  generation entrepreneur who at the age of 37 years has mastered the Bio-Pharma business in India. He is the Managing Director & CEO of one of the fastest growing Bio-Pharma company's in India.
He went to Indian Institute of Plantation Management, Bangalore with Majors in Biotechnology & is a Gold Medalist.
 Meteoric invested its entire resources & energy in the highly lucrative field of Bio-Pharmaceuticals. He decided 2 specific rules for his products 1) Uncompromised Quality 2) Best in class technical support to the industry. This philosophy was well received by the industries not only across India but in over 75 countries across the world to which Meteoric exports. In the leadership of Mr. Gaurav, Meteoric today is a leading supplier of Enzymes, Probiotics Nutraceuticals, Finished Formulations & Animal Health Care Products.
He is also the Founder & Promoter of Panacea Phytoextracts Pvt. Ltd.
AWARDS & RECOGNITIONS
In the year 2009 Mr. Gaurav was awarded the Rashtriya Udhyog Ratna Award by Council of Economic Growth & Reasearch, New Delhi
In the year 2010 Meteoric Exim Pvt. Ltd. was nominated for Leaders of Tomorrow Awards conducted by ET NOW, Indiamart & Nielsen.
In the year 2011 Meteoric Exim Pvt. Ltd. signed an MOU with the Govt. Of Gujarat, Science & Technology department.
In the year 2011 itself Mr. Gaurav Kaushik was awarded the Indian Leadership AWARD for Industrial Development by All India Achievers Foundation, New Delhi.
In June 2019 under his leadership Meteoric was recognised at 25 Most Valuable Biopharma Companies by the CEO Magazine
Meteoric has world class accreditations like HALAL, KOSHER, ISO, HACCP, GMP & FSSAI
In the year 2018 Meteoric registered its 1 st  Probiotic Patent.

In the year 2020 he was awarded as 101 Fabulous Global Health Care Leaders of the World by ET Rise & ET NOW.Com
---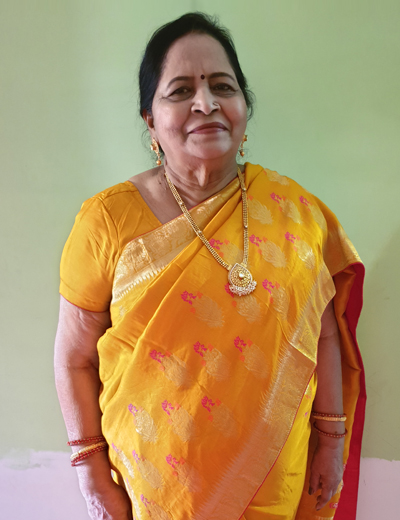 Mrs. Renu Jayshankar Verma
Trustee
A homely & pious lady, Mrs Renu is a woman with a strong mind and a tender heart. She always taught her children the value of Education over anything and inculcated the values of Patience, Hardwork & Persistence. She encourages her children to always extend a helping hand to the needy and believes that God has his resources full for those who wants to help. She is the strength behind VishalWin Foundation.