About Us
VISHALWIN FOUNDATION was set up in January 2019, our NGO is named after Late Shri. Vishal Verma, who left us for heaven at a very young age of 39 years in a road accident in April 2018. A person who always believed in serving others and making their lives better, inspired us to set up this foundation. A heart filled with love & compassion and intention to always keep everyonehappy around him, he imbibed in us to think beyond ourselves. Today, being his family, our only goal is to reach out to as many deprived individuals as we can and serve the society.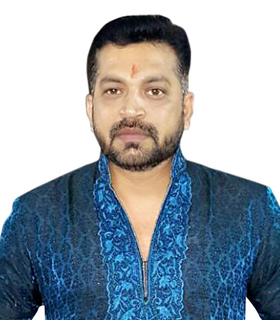 VISHALWIN FOUNDATION should be read as WE SHALL WIN. The first letter of our name is WE in Hindi & Shal in English which completes his name (VISHAL).
At VISHALWIN FOUNDATION our goal is to work towards different sections of society especially the victims of road accidents who are not attended immediately either due to traffic issues or shortage of Ambulances in that particular area or due to the reason where the nearest hospital is too far to reach.
We also intend to work for most innocent part of society, the children, from new born to the age of 15 who suffer from rare & chronic diseases like DOWN SYNDROME, ADHD, AUTISM, THALASEMIA, DYLEXIYA, PROGEREA, CANCER, HIV to name a few. We also intend to work toward higher education among children.